DOM inspiration
What's utterly unremarkable is the days on market trend for US home sales in 2020. Despite COVID, its steady downward trend of more than a decade has continued unabated. The explanation is certainly multivariate, probably inconclusive, and a subject for debate for sure. Lot's of factors are in play, like supply and demand trends, cheap financing, and virtual real estate tech, among others.
We took a look at listing photos.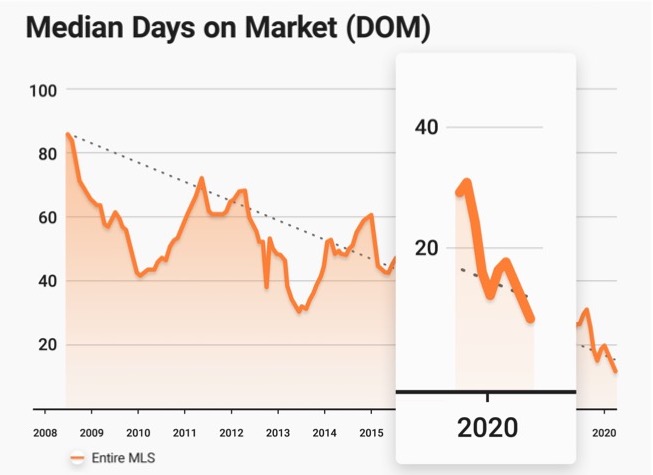 Secrets in the Image Data
Rather than cracking the "why," our goal was to simply gather data on the "what happened as a result." Did the COVID-created sequestering change how sellers presented their homes, specifically the images they posted with their listings?
THERE ARE REMARKABLE EARLY INDICATIONS that our image intelligence reveals insights. More than 2 years and millions of images of machine learning training allows our intelligent tech to recognize not only unique architectural styles but also room types. We analyzed MLS data for California through 2020, including over 170,000 listing images, looking for patterns in seller behavior. Relationships in the data are emerging.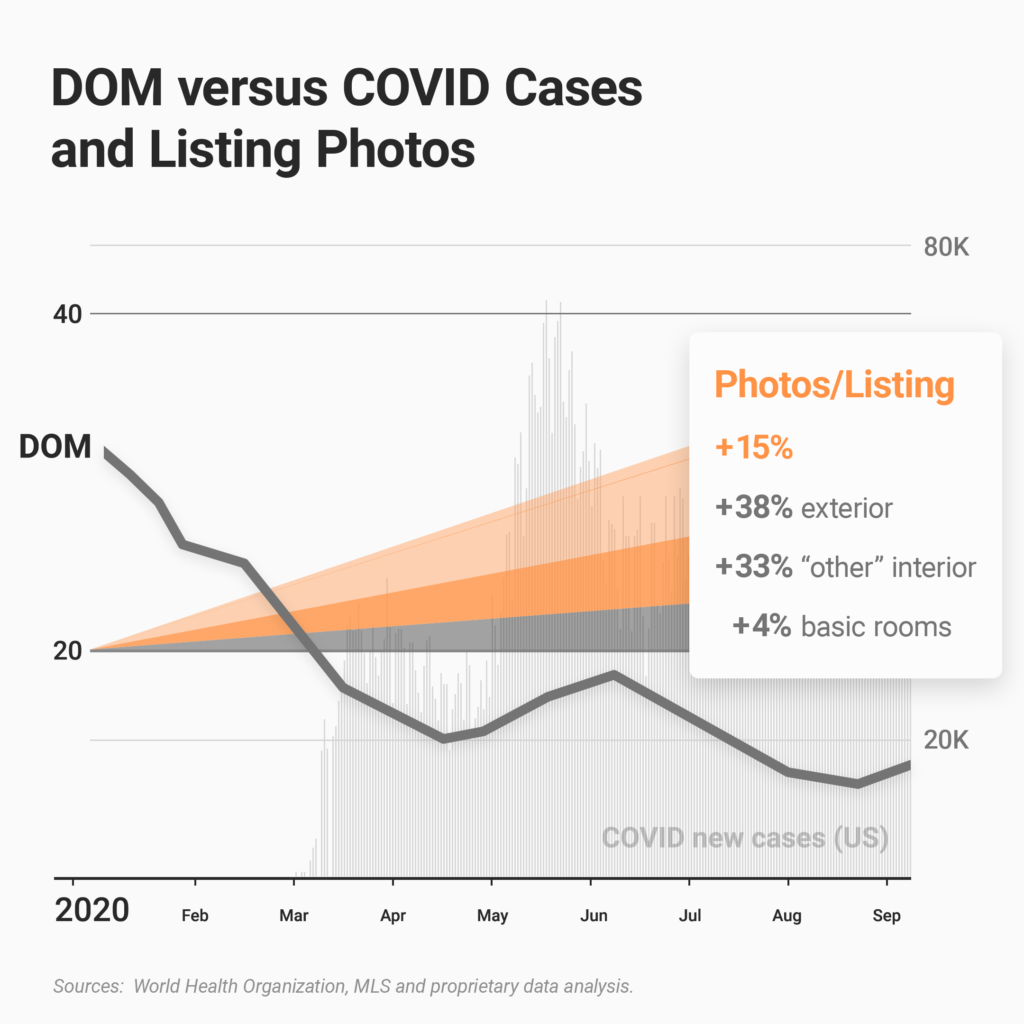 We can say with statistical confidence that the average seller in California posted 15% more photos. Not surprising. What's much more interesting is the types of photos that gain prevalence. Exterior photos increased 38%. "Other" interior rooms (meaning not bedrooms, baths, kitchens, dining rooms or living rooms), increased by 33%. Hmmm.
You might draw anthropological conclusions about the sequester changing what "home" means and how to present it.  The master bedroom, kitchen island, and 3.5 baths are not enough.  It's the other spaces that make life live-able when locked up that need representation.  You can't hang out in restaurants but you can hang in your yard, so buyers need to visualize "getting out" safely.
It's too early to provide really sexy and reliable correlations linking specific rooms to market valuations or bid-ask ratios. But image intelligence reveals insights that we are only beginning to explore. The image below provides a stimulating hint. Stay tuned.